Children of Divorce Counselling With Open Sky Counselling, Victoria B.C.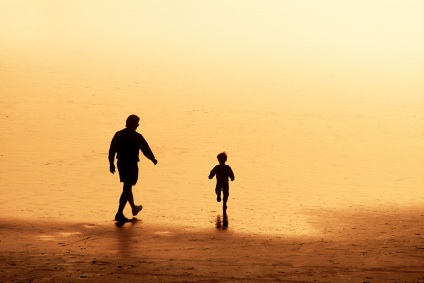 Going through a separation and struggling with co-parenting?
Concerned about the effects of divorce on children?
Yourself a child of divorced parents and wondering about the impact it had on you?
Would you like some support?
How Does Divorce Affect Kids?
Big change is terrifying for kids. As children, we instinctually strive to preserve our homes. If kids aren't able to grieve and protest, feel heard, supported and validated during this time the impacts of internalized grief can be deep and long lasting.
How Do You Know If Kids Are Struggling?
Kids often do not talk about their needs so much as they broadcast them. It's up to the adults who care about them to pay attention and respond. Support and guidance can be crucial during this time.
How Does Divorce Affect Parents?
Divorcing parents are going through a time of great upheaval. Our emotional needs are greater and our ability to be emotionally present and available is reduced. It is important for adults to find the support they need during this time as the emotional health of adults has a direct impact on the health of children.
Does Parental Divorce Affect Us As Grown Ups?
Children of divorce can thrive if they are supported through the feelings and false beliefs that are often created by the original event. Some of the wounds that tend to follow children of divorce into adulthood are:
Fear of loss, fear that nothing will last.
Neediness in relationships.
Difficulty committing in relationships.
Over-commitment to unhealthy situations.
Lack of self esteem and feeling overly responsible.
Depression, anxiety, a feeling of being thwarted or stuck, unable to express themselves, or make the changes they want to in their life.

What's The Payoff For Adult Children of Divorce?
As an adult working through the effects divorce had on you as a child can create a more trusting, realistic, compassionate, and grounded understanding of what you can expect from a partner as well as other meaningful relationships in your life. This awareness is key to your ability to sustain healthy relationships essential to your well being.
When Do I Ask For Help?
It is never too late, or too soon, to ask for help in dealing with the issues surrounding separation and divorce. Whether you are an adult or teenager, currently embroiled in a separation or feeling it should be a thing of the past, it is possible to experience significant positive change with compassionate support.
For more information on how Child of Divorce Counselling can help you or your child to accept the difficult change with grace and understanding contact Zoë Eakle and Open Sky Counselling.
"We help our children move on not by ignoring their pain but by helping them express it; not by diminishing their problems but by helping them find solutions or, if that's not possible resolution."
-Gary M. Neuman