Life Changes with Open Sky Counselling
"I live on Earth at present, and I don't know what I am. I know that I
am not a category. I am not a thing - a noun. I seem to be a verb, an
evolutionary process - an integral function of the universe."
-R. Buckminster Fuller
Times of change are tipping points. They bring us to the threshold of our own experience where something old must be let go so that something new can come into being. In a world full of uncertainty, we naturally tend toward the familiar. We often find ourselves fighting the natural process of change even if the change is something we feel good about.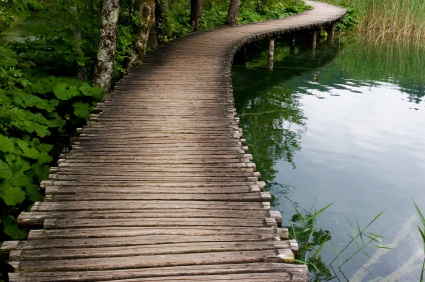 Learning to embrace change and all that comes with it is a significant factor in true enduring happiness. Our life changes are endless from childhood to graduation, marriage, parenting, career changes, job loss, aging, relationships ending or beginning, deaths, and births. We are constantly evolving into new stages of life.
There are also times when the change we feel is not marked by any external shift. Sometimes it is a persistent voice inside of us saying that there is something important we have been ignoring. All these calls to change can inspire a wide range of natural responses from excitement to overwhelm, uncertainty, helplessness, depression, fear, anger, and insecurity. For some, it is hard to go forward. For others, it is difficult to rest in the unknown long enough to explore the wealth of possibilities provided by change.
The Gift Of Change
"The most common reason we stumble into the delusion of powerlessness is that we're afraid of what other people would do if we were to act as we wanted."
-Martha Beck
I believe there is a sacred element to these times of change. They invite us to let go of who we think we are and allow life to begin to inform us of how expansive and capable we actually are. For the vast majority of us, this is a much larger vision of ourselves than we currently hold. Whether we are addicted to change or terrified of it, transitions are ripe for embracing our own wisdom and making that our guiding light.
I explore with clients the places they are most excited about as well as the places they feel stuck while holding a larger vision of them as uniquely capable and wise. If you are ready to develop a deep and dependable trust in yourself no matter what changes may come then now is the time to begin.
"Zoe was my counselor for about one year. I felt safe telling her anything. She was very grounded and did not buy into the limits I placed on myself. She constantly helped me to see a new perspective, a new possibility. She is a very good listener and had a way of tying together my random thoughts and feelings so that I saw clearly how I had been operating in the world. As a result, I was presented with more choice about how to move forward."

"Zoe was like a traveling companion on a journey into places I hadn't dared to face alone before. When I came face to face with the walls where I would usually get stuck, I found that this time I knew what next steps to take. The relationship I formed with her was a building block along the way to where I am now. Today I feel more capable, as I face the challenges that life still brings my way, and more connected to others in a healthy and relaxed way. I am enjoying the adventure of all that."
-former client,
Vancouver, B.C.